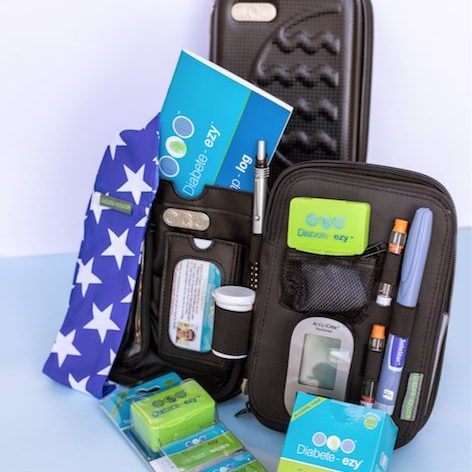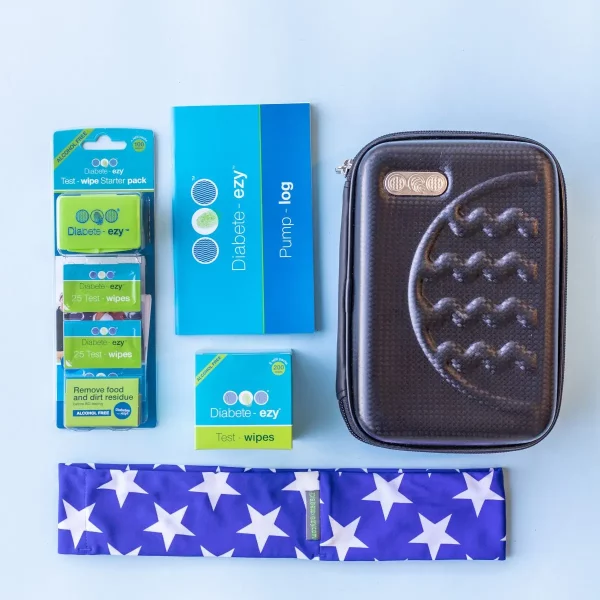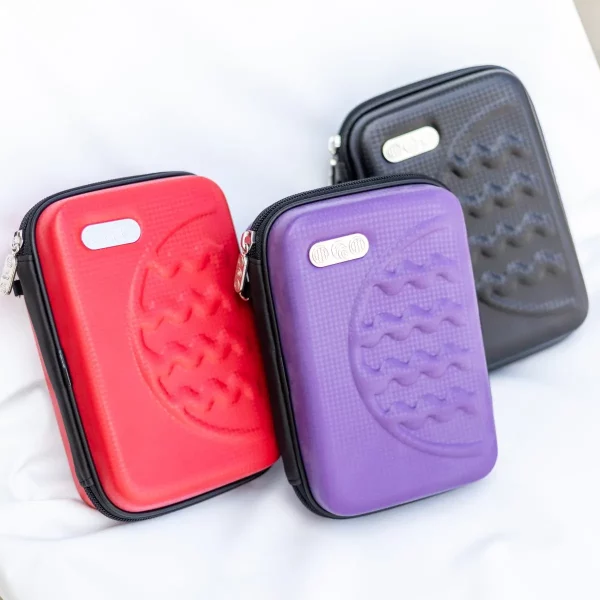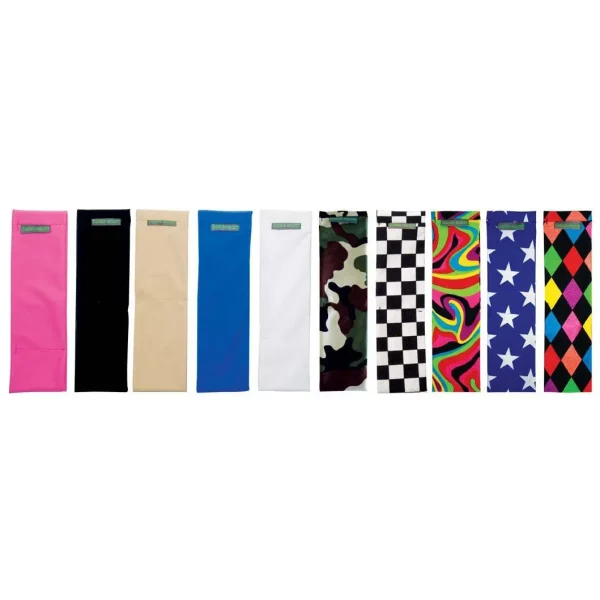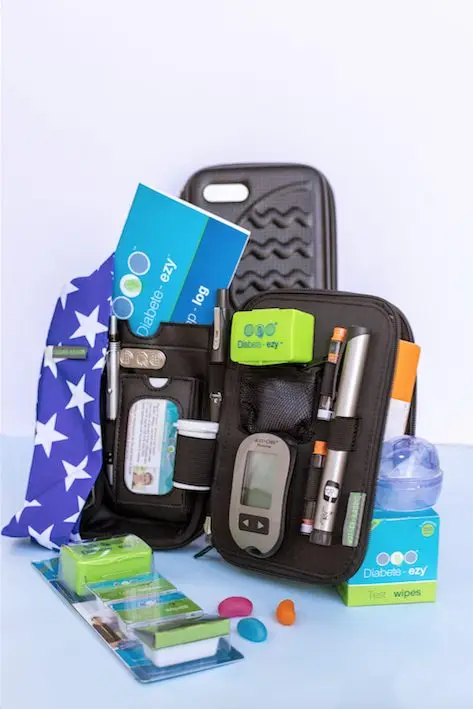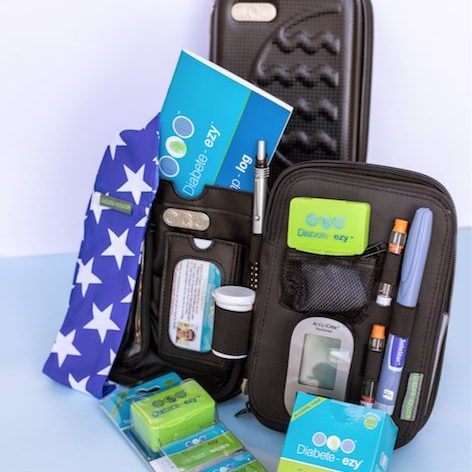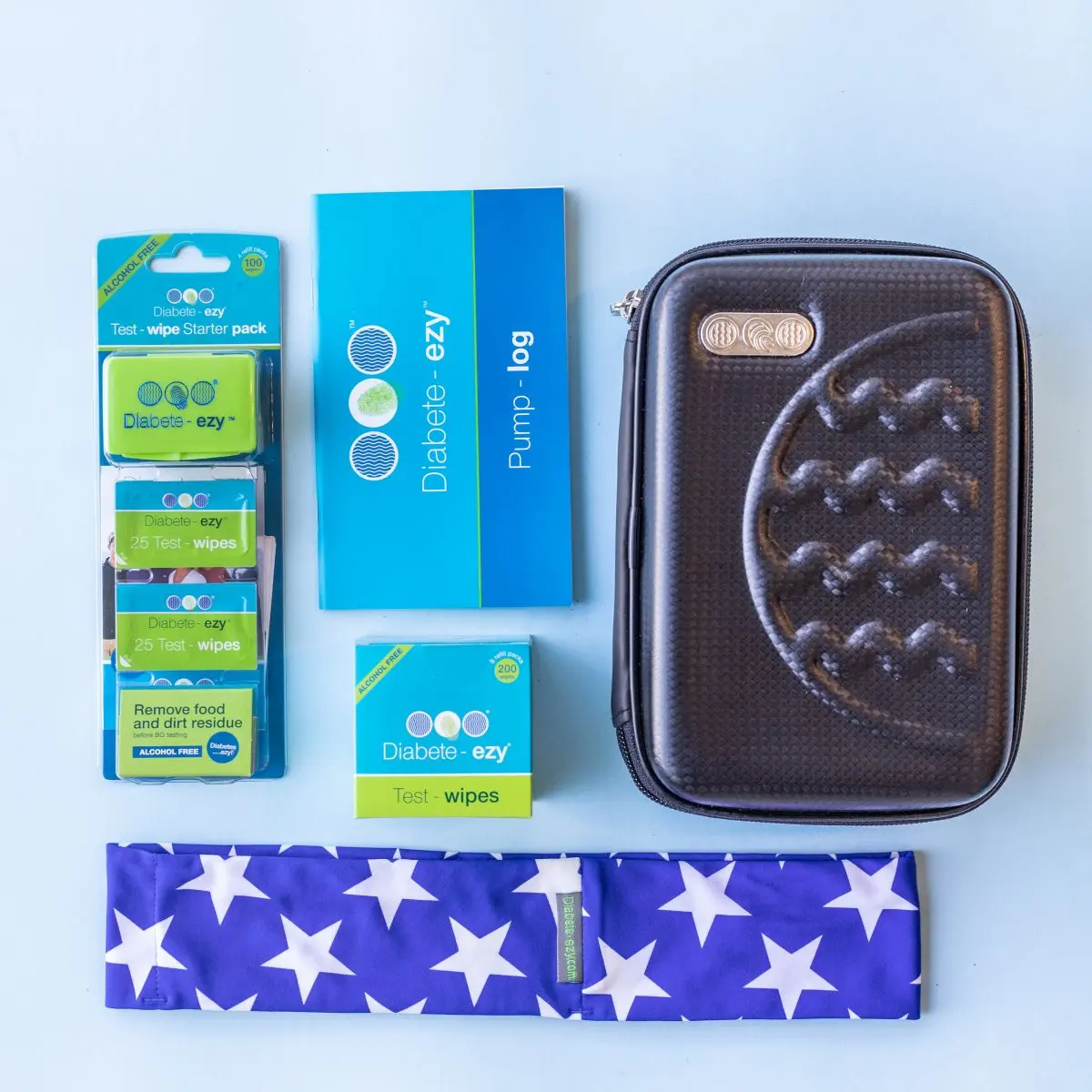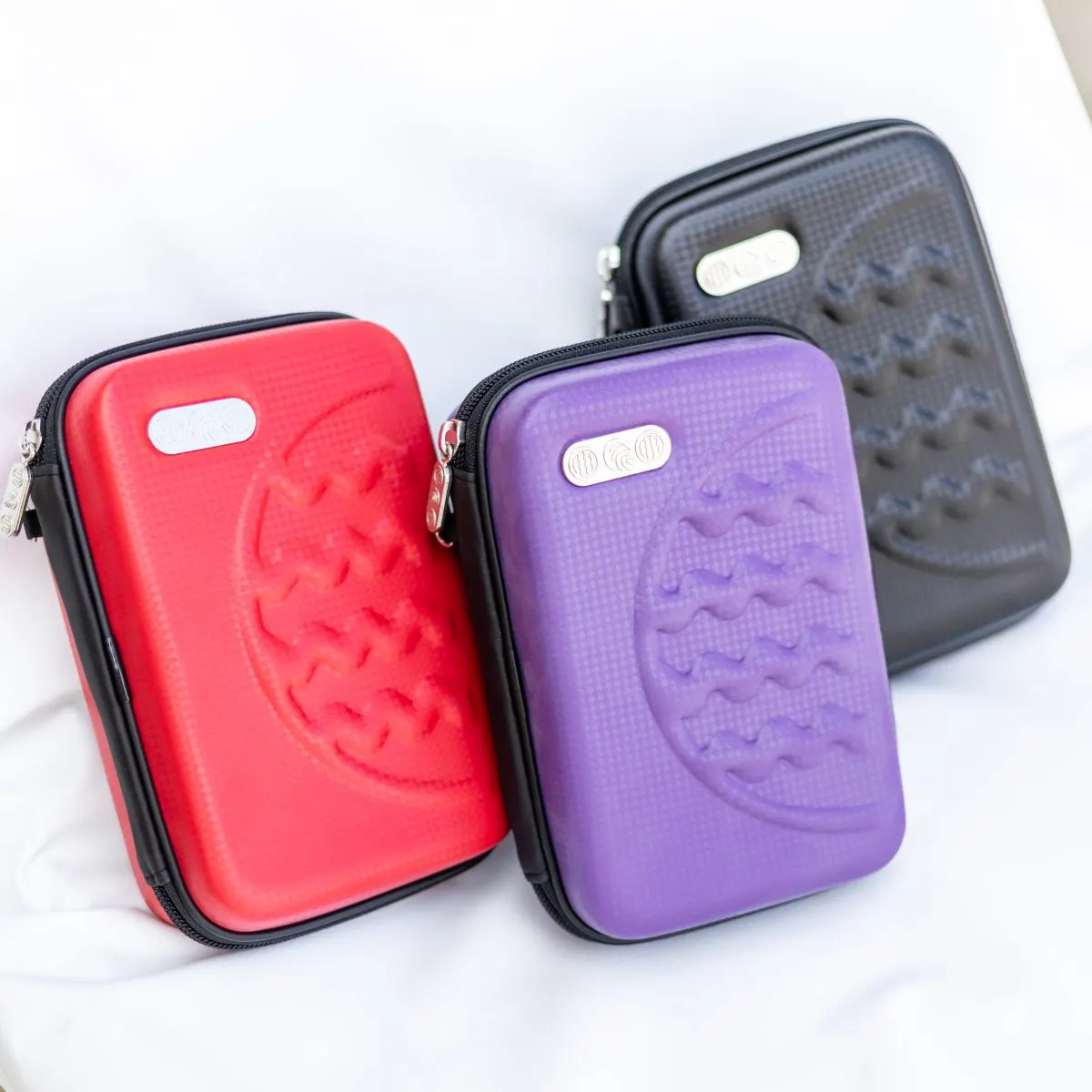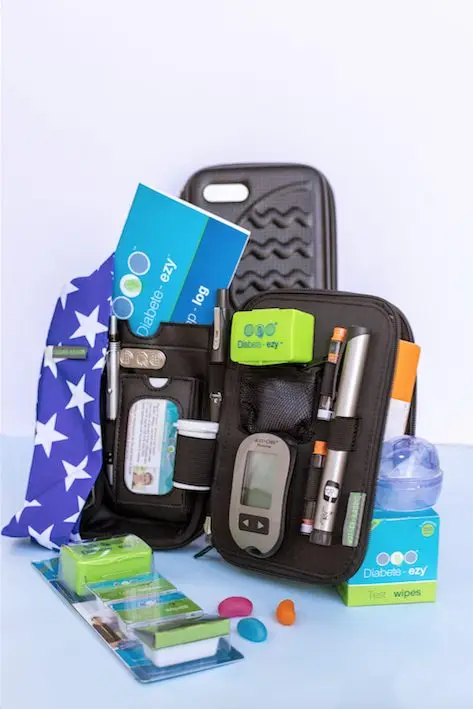 Multi-care Pack
$ 29.95 – $ 114.07
Help better manage your diabetes with the Multi-care Pack containing a Multi-fit case, Comfy-pump belt, Test wipes & a diabetes record book.
Description
Size chart
Specification
Reviews (0)
Description
What's Included
Diabete-ezy Multi-care Pack Pack contains:
1 x Diabete-ezy Multi-fit case
Multi-fit cases are suitable for both Type 1 & 2 diabetics. The outer case is made of a tough, easy to clean material with a lanyard loop handle, while Velcro and elastic features are used to hold equipment in place.
1 x Diabete-ezy Comfy-pump Belt
Comfy-pump belts are comfortable and lightweight. They fit snug around your waist/hips so you can discreetly carry your diabetes pump underneath your clothing in one of their inbuilt pockets.
1 x Diabete-ezy Test-wipe Starter Pack
Diabete-ezy Test-wipes are alcohol free and are used to remove food and dirt residue before a blood glucose test and excess blood after testing. Starter Packs come complete with an easy to use dispenser box and 100 testing wipes to ensure a reliable blood glucose test, no matter where you are.
1 x Diabete-ezy Test-wipe Refill Pack
Refill Packs consist of 8 x 25 wipe refills which is a total of 200 wipes. These 8 refill containers are foil-sealed to ensure the wipes remain damp until they are needed.
1 x Diabete-ezy Pump-log Book
The Pump Log Record Book is very useful for diabetes pump users to keep track of their day-to-day routine and patterns to assist with the effective diabetes management.
The case suits most blood glucose meters, including:
Abbott, Optium Xceed,Onetouch, Freestyle, Accu-Check, Fora 6 Connect, Dario LC, OneTouch Ultra, Caretouch, Prodigy Voice, Auvon,True medtric, Accutrend, Contour Next & other similar sized Blood Glucose Readers, a, Integra, Go, Senso Card, CareSens, TrueTrack
Sizes
X Small (47cm to 55cm Waist).
Small (55cm to 65cm Waist).
Medium (65cm to 85cm Waist).
Large (85cm to 100cm Waist).
X Large (100 cm to 140cm Waist).
When ordering the Comfy Pump belt, please choose the belt size nearest to your waist or hips measurement, depending on where you would like to ear it. By choosing your exact or a slightly smaller sized belt, the belt will fit snugly and prevent your insulin pump from moving and bouncing when worn.
As an example, the small size fits an average sized 5 to 12 year-old. The number of pockets in each belt varies depending on the size (the XS belt has 3 pockets, while the XL has 6).
Specification
| | |
| --- | --- |
| Weight | 0.8 kg |
| Dimensions | 22 × 15.3 × 14.3 cm |
| Belt Size | X Small (47cm to 55cm Waist), Small (55cm to 65cm Waist), Medium (65cm to 85cm Waist), Large (85cm to 100cm Waist), X Large (100 cm to 140cm Waist) |
| Belt Colour | Black, Nude, White, Royal Blue, Milkshake Pink, Hippy Twirl, Stars, Joker, Polka-Dot, Camouflage, Indy-Check |
| Case Colour | Black, Purple, Red |
---
Only logged in customers who have purchased this product may leave a review.